CLICK HERE TO PAY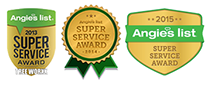 LANDSCAPING SERVICES WE PROVIDE
Landscape installation, mulching, an assortment of flowers, variety of plants, grass, sod installation, sodding, crushed granite, black star granite, rock, flag stone, hauling, soils, dirt work, sand, drains, drainage, drainage work, french drains, tree planting, palms, oaks, oak trees, live oaks,
water oaks, crepe myrtles and wax myrtles.
HOUSTON LANDSCAPING SERVICES
Everything from Large Tree[s] installation, to plants, flowers, shrubs, a variety of soils, sod, mulch,flag stone, bull rock, river rock, according to your existing plan or design.
Our staff comes equipped with 28 years of professional hands on experience.
We can trim your trees ,tear out your tired old landscaping, lay fresh cut sod, and can provide your landscaping beds with new enriched topsoil, plants, flowers & mulch. We can accent your beds with landscape lighting, decorative edging, flower pots, and help you with all your landscaping projects around the house.
We want to give your yard curb appeal, and a landscaping design that gives you and your neighborhood the "WOW Factor".
LEARN MORE ABOUT THE LED OUTDOOR LIGHTING
We use organic products!